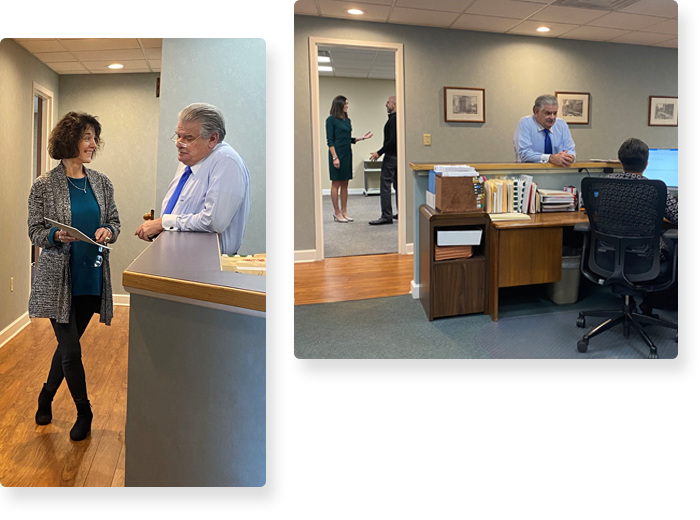 Business Valuations
A business valuation includes a detailed or summary written report indicating a conclusion of value or a calculation of value. There are many reasons why a client will request us to perform a business valuation as follows:
Buying or selling a business

Shareholder or partner disputes/buyouts

Estate and gift tax consideration

Divorce or other litigation

Succession planning

Financing and SBA loans

Allocation of purchase price
We regularly prepare valuation reports and testify in court on our opinion of value.
Calculation of True and Correct income for Support Purposes
Most businesses manage their financial matters to minimize income taxes. In addition, improper expenses may be deducted in determining the net income of a business or individual. Unfortunately, these accounting positions do not conform with the Child Support Standards Act (CSSA). We regularly prepare reports and testify in court as to the true and correct income for support purposes.
Separate Property Tracing and Appreciation
In a divorce, one of the most contentious areas is establishing separate property along with the appreciation of separate property. Any property acquired prior to the marriage, after the date of commencement or inherited or gifted during the marriage is considered separate property. Separate property is generally not subject to Equitable Distribution. Separate property requires proof, which generally requires tracing and support that the property was not commingled or transmuted into marital property. Active separate property assets that have appreciated could be subject to Equitable Distribution.
Stock Options / Restricted Stock Units
Alternate forms of employee compensation have become popular in recent years. These would include, but not be limited to, stock options, restricted stock units (RSUs) and deferred compensation plans. These programs are very complicated and typically have strike prices, grant dates and vesting dates. This alternative form of employee compensation needs to be fully analyzed to properly determine the marital value.
Trial (Expert Testimony)
Often our work requires us to testify in court regarding our opinions and conclusions. We have qualified and rendered expert testimony throughout New York State in Supreme Court, Family Court and Surrogate Court.
Litigation Support Services
We are regularly retained to assist attorneys in preparing a lifestyle analysis of parties in a divorce or a Plaintiff's action. In addition, we analyze and prove the wasteful dissipation of assets to assist in recovering these assets for the offended party. Our staff assists the legal community in drafting discovery demands, interrogatories and questions and exhibits for depositions and/or trial.
Forensic Accounting
Our experienced staff of CPAs and CVAs have conducted examinations of businesses and personal finances. Our firm employs a wide range of techniques and methods to uncover fraud, mismanagement, dissipation of assets, embezzlement and due diligence reviews.
OTHER SERVICES
Certified QuickBooks Pro Advisor
We are a Certified QuickBooks Pro Advisor. We can assist you in QuickBooks Setup, Training, and Reporting.
Employee Benefit Plans
The accounting and tax issues involved with employer provided benefit plans can be overwhelming. We can assist with the development, implementation and administration of your employee benefit plan.
Tax Planning & Preparation
Estate & Trust Tax Preparation
Tax Representation
Sales Tax Services
Payroll Services
Accounting Services
Reviews & Compilations
Financial Forecasts & Projections
Cash Flow & Budgeting Analysis
Estate Planning
Retirement Planning
Financial Planning
Business Consulting
Business Succession Planning
Buying & Selling a Business
Certified QuickBooks Pro Advisor
Litigation Support
Forensic Accounting
Business Valuations
Calculating True & Correct Income for Support Purposes